Recipe
BURRELLA® W. TOMATOES & BASIL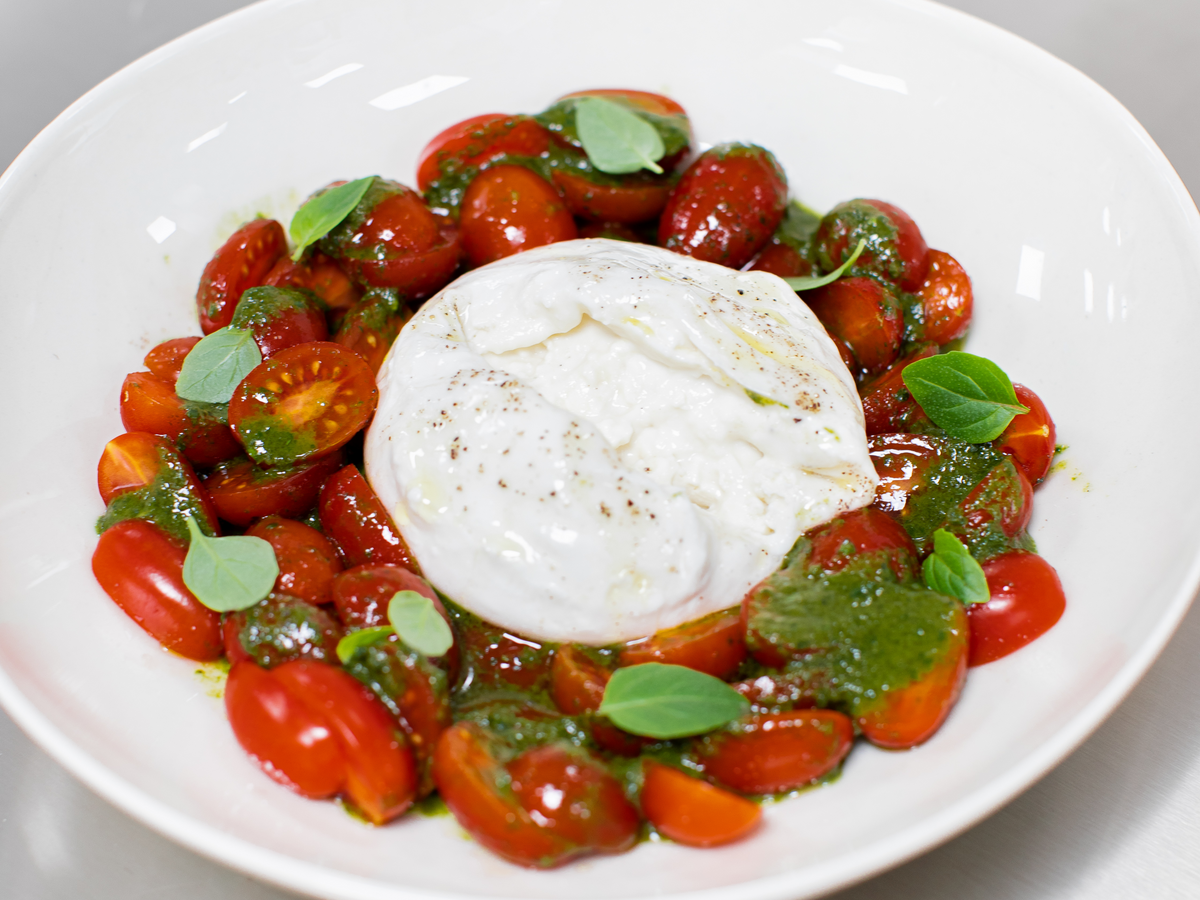 BURRELLA® W. TOMATOES & BASIL
Ingredients
Burrella (120g)
Cherry tomatoes (ripe)
Extra virgin olive oil
Pine nuts
Fresh basil
Method
In a mixing bowl, add the olive oil, basil leaves, and toasted pine nuts.
Blend at maximum speed until a homogeneous pesto sauce is obtained.
In a bowl place the tomatoes cut in half along with the pesto sauce with a drizzle of extra virgin olive oil and a pinch of salt.
Place a burrella on the tomato bed, finish with a pinch of freshly grounded black pepper, basil leaves and extra virgin olive oil.
Enjoy!
Field Notes
This simple dish is a crowd pleaser for any occasion.
It's another team favourite, especially when the tomatoes are in season and they form the perfect bed for our burrella. The trick to the basil topping is to make it a la minute, to not allow the mix to oxygenate too much.
Our burrellas are delicate little fellas and are best served when cold.
If you try our recipe please share it with us on instagram @juliennebruno, thank you!