Recipe
SUPERSTRACCIA™ PUFF PASTRY
SUPERSTRACCIA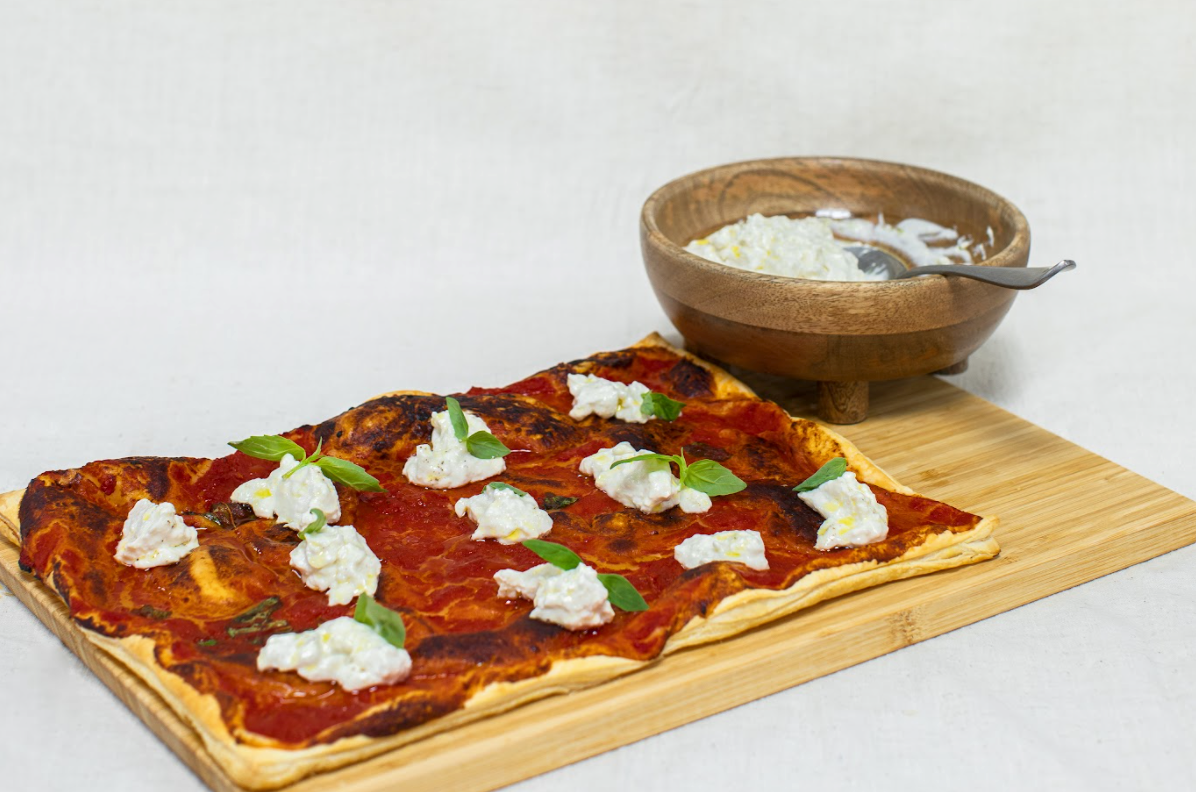 SUPERSTRACCIA™ PUFF PASTRY
Ingredients
Method
Step 1: Preheat oven to 200°c (10 mins)
Step 2: Pierce puff pastry base with a fork evenly so it doesn't inflate like a balloon.
Step 3: For the sauce, crush tomatoes by hand (leave some pieces), pinch of salt, fresh basil and extra virgin olive oil.
Step 4: Use a large spoon to spread out evenly over the base. Next, add generous dollops of superstraccia. Finish with a drizzle of extra virgin olive oil.
Step 5: Bake for 10-15 mins until golden brown, it really depends on your home oven, so keep a close eye on it.
Step 6: Remove from oven and plate.
Enjoy!
Field Notes
We love this recipe. It's so easy to make and quick. Perfect for an end of the week treat, or when you have guests coming over as it's something you can cook a la minute and serve effortlessly.
There are two ways to execute this recipe. The default is cooking the base on it's own, and finishing with fresh dollops of superstraccia on top. The residual heat will soften the superstraccia. The second route is where you add the superstraccia topping pre cook. This way everything infuses together into one whole piece. We recommend trying both and seeing which one is your favourite!
Let us know if you try this recipe by tagging us on instagram @juliennebruno